Camiel Rollins
Biography
The author, Camiel Rollins, was born on April 24, 1975, and is of 38 years of age. She started writing stories when she was nine, and it was about a mermaid who fell in love with a human. The story was a picture story because at the time, she loved to draw. And then there was the fallen angel who hooked with a human girl, and the boy with special powers. Her second milestone was in Freshman Year, when she started writing about teenage romance with her favorite teen stars as her main players. It was in a Chemistry Class in Junior High , while bored out of her wits, that she first wrote a serious adult romance -- and she really enjoyed it. It has been romance ever since.

Aside from writing, she is equally obsessed with reading (especially of romantic fantasy and adores Anne Bishop and Richelle Mead, loves Sookie Stackhouse, and hopes to have the stamina of Anita Blake); and watching her favorite TV series (Charmed, Buffy and Supernatural, just the first three to a hundred of faves) over and over. She could have been a successful couch potato had she not a number of kids who keep her on her toes ALL the time.

She became a professional writer in 1998, writing romance novella for a number of publishers, and has penned more than a hundred romantic novellas and a number of series since then. She is now on a new adventure, self-publishing her stories digitally, and is enjoying being her own boss to her very bone.
Books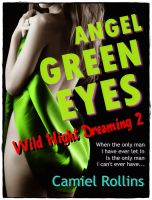 Angel Green Eyes: Wild Night Dreaming 2
Young millionaire Jake Winters goes to Greece with his girlfriend Thera--and finds the woman he'd spent a week of bliss in the island of Mykonos is his girlfriend's childhood friend! Whatever it was that they shared is there still. Every moment in her presence is like a call to come close, to touch, to kiss, and possess. He's falling in love again, and he's about to hurt beautiful person's heart.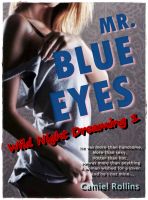 Mr. Blue Eyes: Wild Night Dreaming 1
(5.00)
He's not mine. Not anymore... Carla's childhood friend Thera is visiting Greece after ten years and she is bringing her new boyfriend, Jake Winters, with her. He turns out to be as Thera claimed him to be – very handsome, very wealthy, and very hot... and he's also Tom Sawyer, the alias he used when he was working as a male escort two years ago, when Carla "met" him for the first time....
Camiel Rollins's tag cloud