John Rice
Biography
I was born in Iroquois Falls Ontario - the fifth child in a family of six. Shortly after the war we moved to a small farm in Sharp Township and when I was five we moved again, this time to a small farm near the village of Charlton Ontario.

I left school when I was 15 and, after working at many jobs in the cities of Toronto and Vancouver (as well as other places) I went back to
school through a government sponsored program.

After completing high school, I studied electronics at Northern College of Applied Arts and Technology. I was hired in 1971 by International Nickel Company as an instrument technician and retired in 2005 after 34 years.

My wife died in 2003 from cancer, and both sons, Matthew and Andy, are grown so I began looking for a second career. I had always been an avid reader, so in the winter of 2007 I decided to start writing. After completing a few plays and several short stories, I plunged head first into both a novel and also my first book of poems, From the Heights to the Enchanted Places. A
second book of poems is planned, as well as several more novels.

I reside in Sudbury Ontario.
Where to find John Rice online
Books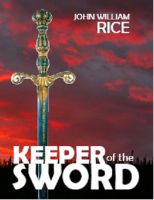 Keeper of the Sword
It is often a simple thing, a roll of the dice, the turn of a card or a chance meeting that changes one's life forever. For Josh Campbell and Morgan Conely it was a seemingly harmless chain of events. The finding of an ancient hand written book containing two scrolls, a fight after school and performing a ritual that neither of them believed in.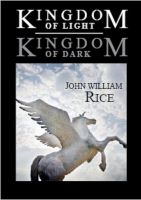 Kingdom of Light Kingdom of Dark
Orphaned as baby, raised by his grandmother on her farm, Burt Safford lives a safe idyllic life. But one warm summer afternoon on his way home from a neighbour, a wounded old crow leads him through a strange shimmering barrier into land full of darkness and death.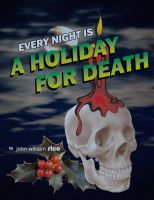 Every Night is a Holiday for Death
When a clever psychopath threatens the lives of his beautiful sexy wife Miranda, his precocious daughter Sky, and the safety of his beloved city Toronto, that he has sworn to serve and protect, Detective Ryan Telford, and his partner, William Billy Jackson pull out all stops to bring the cold blooded, heartless killer to justice.