Grace Gardener
Biography
For 60 years I was hypnotized, drugged, electrocuted, mind controlled, tortured, suffocated, raped; and kept as a slave and prisoner of a Satanic cult. Dr. Death, the NSA General who was paid $80 million to be in charge of torture at GITMO, taught this cult how to give me selective amnesia. At present I have as many people looking for me who want to help me, as there are those who are looking for me who want to kill me. My phone calls and emails are being intercepted so the only way to talk to me is in person. There's a ludicrous price on my head put there by Satan extremists who want me dead but have no intention of paying to the person who murders me: in fact, the plan is to immediately kill the person who murders me.
Where to find Grace Gardener online
Books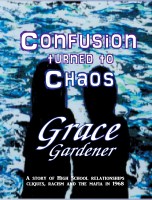 Confusion Turned To Chaos
Confusion turned to Chaos had to be self published because, publishers told Grace, they were not willing to publish a book that tackles the subject of racism in high school, since none exists. It's about the struggles of High School in 1968, the year Madelyn West turns sixteen. George Lucas said, "Confusion turned to Chaos is a great book and will make a wonderful movie"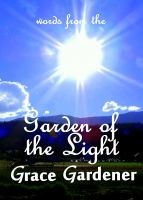 Garden of the Light
Words from the Garden of the Light is a feast for the mind. Many Quotes, Poems and essays. Stories of writing with Paul Simon and Joni Mitchell when I was a teenager. The story behind Circle Game, Both Sides Now, Woodstock, Sounds of Silence, and Bridge Over Troubled Water. And photographs of my travels for the past five years.
Grace Gardener's tag cloud