Brad Olsen
Publisher info
BRAD OLSEN's passion for travel goes far beyond his seven currently published travel books. As a professional writer, artist, photographer, producer, and publisher, Brad Olsen wears many hats and enjoys the challenge. When it comes to extensive world travel, few in the business have the "on the road" experience he has acquired. Brad visited 21 countries in 2004 while researching his new book on sacred sites in Europe, and has been to over 50 countries in his lifetime.

PUBLICATION CONTRIBUTOR
His bi-monthly travel column for Heartland Healing Magazine "Sacred Destinations: On The Road with Brad Olsen" is currently being considered for syndication. He is also a Contributing Editor for 'World Explorer" magazine. Brad Olsen has contributed to several Rough Guides titles, including the "World Party" book.

BOOK PUBLISHING
Brad Olsen has been a published artist since he was 14 years old. Starting in 1979 as a political cartoonist for his high school newspaper he continued his craft five years later at Illinois State University's college newspaper. His comic strip was renowned for its witty satire and biting criticisms. A decade later he founded Consortium of Collective Consciousness Publishing in San Francisco, the city where he resides. The company has produced ten book titles including "In Search of Adventure: A Wild Travel Anthology," featuring 80 different authors. "Key to Solomon's Key: Secrets of Magic and Moasonry" by Lon Milo DuQuette continues to sell through print runs. Brad's first book "World Stompers: A Global Travel Manifesto," now in its fifth edition, was lauded by film director Oliver Stone as a "subversive masterpiece of travel writing" and Publisher's Weekly labeled it a "quirky chain pleaser." His travel web site relating to the book (www.stompers.com) was Microsoft Network's "Site of the Week" and continues to rank as a "Top 5%" Lycos site.

BOOK SERIES
His critically acclaimed "Sacred Places: 108 Destinations" series added author Karen Tate last in 2005 with her "Sacred Places of Goddess" title. The first book in the series "Sacred Places: North America" was released as a second edition in April, 2008 to rave reviews. "Sacred Places Around the World" was reissued as a second edition in February, 2004. His newest book is "Sacred Places Europe: 108 Destinations," released March, 2007. Brad is also the author/illustrator of the "Extreme Adventures" series of adrenaline-pumping guidebooks. "Extreme Adventures Hawaii" and "Extreme Adventures Northern California" were both released by Hunter Publishing in 1998. In July, 2005 he was interviewed for the Outdoor Life Network new extreme sports series called "The World's Wildest Rides."

MEDIA SPOTLIGHT
Brad Olsen has developed a proposal for a television series highlighting the wonder and mystery of worldwide sacred places. It is currently being shopped around at major cable networks. His commentaries have appeared on National Public Radio, CNNfn and the Travel Channel. Brad enjoys public speaking on journeys to sacred places and extended global explorations.

www.bradolsen.com
www.cccpublishing.com
www.stompers.com
www.howweird.org
www.peacetour.org
Where to find Brad Olsen online
Books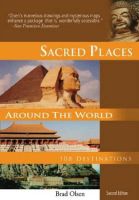 Sacred Places Around the World: 108 Destinations
Welcome to a world full of powerful locations where humans erected their monuments devoted to the sacred. This is a guide to the most important planetary spiritual sites where our ancestors gathered to perform sacred rituals, ceremonies and worship various forms of God. This book takes you on a journey through time, along with practical advice on modern travel. One earth. Upon it, 108 sacred sites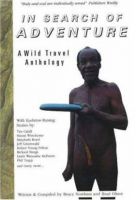 In Search of Adventure: A Wild Travel Anthology
This compendium celebrates the wild side of contemporary travel -- revealing, humorous, sometimes naughty stories by acclaimed authors. Indeed, a book to heat up the gypsy blood in all of us. This lively compilation applauds the roving prose of Simon Winchester, Tim Cahill, Marybeth Bond, Jeff Greenwald, Robert Young Pelton, Richard Bangs, Phil Trupp, Paul McHugh, and Don George.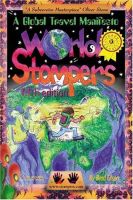 World Stompers: A Global Travel Manifesto
This is a book to assist and motivate young readers in their quest to travel the world. It is written to inform the curious mind that the planet is wide open for exploration. "World Stompers" seeks to clear up misconceptions about traveling, candidly portray how travelers are interacting with different cultures of the world, and show how very rewarding the entire experience can be.