Charles Cunningham
Biography
Charles Cunningham lives in Wesson, Mississippi along with his best friend and wife, Paula, and his two wonderful children. Charles has loved writing stories all of his life, but just recently made a push to become published. Aside from writing, his hobbies include hunting, fishing, football, reading, and playing music which he fulfills as the lead singer for the country/rock band Branded AC. Charles's second love has always been law enforcement, which he's worked for several years.
Where to find Charles Cunningham online
Books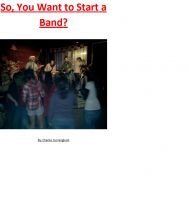 So, You Want to Start a Band?
Ever wanted to form your own band, but didn't know where to begin. Whether your dream band play rock, country, dance, or any other genre, this simple to read guide can get you going in the right direction to make your dreams come true. For those with experience, this guide also includes some ideas and concepts you may not currently be aware of. Managers, band names, forms, it's all here.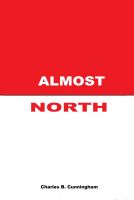 Almost North
Young Brittany is assaulted, and is now alone and scared, until her college professor finds her. With his help, she finds hope in a lost cousin she never knew she had. Unfortunately, the two find themselves in a heart ripping struggle against themselves that could change their lives forever. As if that wasn't enough, the professor discovers a mistake that could change everything!