Charlene Oliver
Biography
Charlene, the Motown artist best known for her #1 hit song "I've Never Been To Me", has touched the world with her haunting vocal style and quality. Charlene got her big break when she recorded a song called "Sweet Sad Clown." It was presented to Motown Records' founder, Berry Gordy, who signed her within a month. It was then that she worked with many of the people she only dreamed of when she was a young girl, people such as Smokey Robinson, Michael Jackson, and Stevie Wonder, with whom she would later record her second hit single, "Used To Be."

I've Never Been To Me, the classic track, has featured in many movies and television shows, including "Priscilla Queen of the Desert" and "Shrek the Third."

Charlene writes about her experiences of being signed to Motown and her relationship with 'that' song, which, more than 30 years after its first recording, keeps coming back. Charlene's life is featured in her book "I've Never Been to Me" and she has also written a children's book, "The Life and Tails of Herman the Worm." She is in the process of finishing her suspense novel titled "Oliver's Army: The Book and the Quill."
Where to find Charlene Oliver online
Books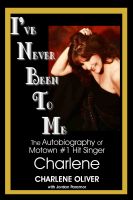 I've Never Been To Me
Not just an amazing autobiography--a primer on the music industry and what it's like to have a #1 hit. A must-read for anyone considering a career in music. "I've Never Been To Me," the favorite, iconic #1-hit song featured in movies like Shrek the Third and TV shows such as Glee has an even more incredible story behind it and the life of the Motown artist who made it famous, Charlene.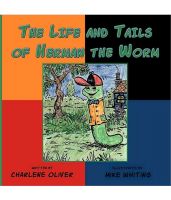 The Life and Tails of Herman the Worm
The hit children's book from #1 hit Motown singer Charlene, The Life and Tails of Herman the Worm is a delight for children ages 4-8. Herman is just your average young worm, who dreams of flying and adventure — which he unexpectedly gets! The Life and Tails of Herman the Worm is beautifully illustrated in full color and a fun and uplifting story to read aloud to your children or grandchildren.