Keri Ford
Biography
Keri Ford was raised in South Arkansas on a farm surrounded by family, horses, cows, donkeys, ostriches, emus, chickens, ducks, Canadian Geese, and enough dogs one would think they were a pound…and then she bought a Cosmopolitan when she was twenty-two. All it took was one excerpt of a sexy romantic suspense and her life would never be the same. Well, parts of it. She still lives on that farm.
Where to find Keri Ford online
Books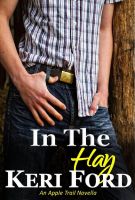 In The Hay (An Apple Trail Novella, 3)
by

Keri Ford
When Drew meets the wanna-be-free-spirited Nicolette in the small town of Apple Trail, Arkansas, his determined thoughts of what he's always worked for begins to sway. Nicolette's finding the fun in life during their temporary relationship. After she gets a taste of what living is supposed to be, how will either of them walk away?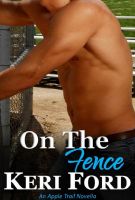 On The Fence (An Apple Trail Novella, 2)
by

Keri Ford
Six years apart and my, my, things have changed.Specifically, his wider shoulders and tighter-fitting jeans. Shellie Chambers is supposed to be on a quick, relaxing break, visiting her lifelong best friend, Riley Hamilton. Seeing his dimpled smile all over again has her thinking their friends-only relationship needs to add a lovers option in this small town.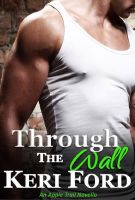 Through The Wall (An Apple Trail Novella, 1)
by

Keri Ford
(4.00)
(Originally published December 2010. Reissued May 2013 with minor edits applied) She doesn't want wild and raunchy, just a little spice… He wants commitment and long-term, not a quick roll… Two best friends who both want each other, but for very different reasons.
Keri Ford's tag cloud