M. Bryce Ternet
Biography
Born in Elkhart, Indiana, M. Bryce Ternet has lived in Montana, Paris, the French Basque Country, Burgundy, Chicago, western Washington state, DC, and on California's Monterey Peninsula. He received a degree in Political Science and French from the University of Montana. Bryce spent five years at the U.S. Trade & Development Agency and then attended graduate school at the Monterey Institute of International Studies, receiving a Master's degree in International Environmental Policy. The author has traveled extensively throughout Europe and Africa. Bryce is a professional environmental planner and currently lives with his wife on the Monterey Peninsula. He has authored numerous wine topic-related articles and has five published books: A Basque Story, Diplomatic Weekends in Africa, Strohm Alley, The Yellow House on Maloney Grove, The American Middle Class Revolution and the recently released, The Stevenson Plan, A Novel of the Monterey Peninsula. His new short story, The Devil's Pseudonym, is scheduled for release in June 2013. See www.mbryceternet.com for more.
Where to find M. Bryce Ternet online
Books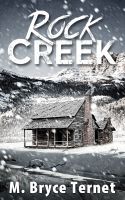 Rock Creek
A return visit to a remote cabin by a river in the mountains of western Montana turns out to be more than a trip down memory lane for Alan Jeffers.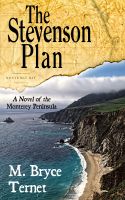 The Stevenson Plan, A Novel of the Monterey Peninsula
The Monterey Peninsula's rich past and present are tied together through a two century old secret and the legacy of Robert Louis Stevenson in this complex mystery/thriller.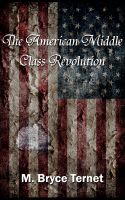 The American Middle Class Revolution
Part spiritual and intellectual investigation of Ishmael, part raw grit of Fight Club, and part experimental narrative, The American Middle Class Revolution strikes at an assortment of modern society's most praised core values, and like Ricky, encourages the reader to question them as well.
M. Bryce Ternet's tag cloud