Chris Stanchek
Biography
Having grown up in the mountains of western Pennsylvania, I turned to storytelling as a means to pass the time during the long winter months. Now, as an English teacher, I use the stories I write to encourage young writers to follow their dreams and to give reluctant readers fast-paced, interesting books that they can enjoy.
Books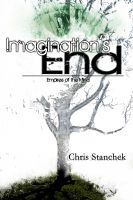 Imagination's End: Empires of the Mind
Born with the god-like ability to transform reality in any way he wants, 18-year-old Nathan Skyler has made his every dream come true. But Nathan's powers unwittingly open the door to Imagination's End, a mirror image of Earth. When his friends are kidnapped by two bounty hunters, he must journey there to save them. His quest leads him into an epic war and to the truth about his amazing gifts.
Chris Stanchek's tag cloud