Christine Blackthorn
Biography
In "real" life, I am an academic with degrees in Political Science, Economics, Philosophy and Law and an insatiable desire to confound, baffle and disconcert my students. Someone once suggested to me the reason for my stories lay in the desire to offset the tedium and rationality of academic life. He wasn't an academic or he would have known better. It is best to use research against tedium, students to offset the rationality and an unlimited supply of stressballs for the faculty meetings. The stories? Well, they are just for me - like a mental manicure.
Where to find Christine Blackthorn online
Books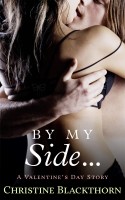 By My Side ... (A Valentine's Day Story)
(5.00)
A man in desperate search of a future, a race which has only ever known war and slavery, and a woman who can give them a home. Will he have to choose between saving a life and destroying it - or destroy it in order to save them all?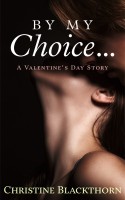 By My Choice...
(4.83)
Sometimes the path of life seems inevitable — what does it mean to choose?

 The realities of life in the supernatural courts are brought home to Jen when her best friend is forced to sell her to a vampire, and not any vampire, but one she knows well. Caught in the double betrayal of friendship and love she needs to decide what life will be. An erotic romance with elements of mild bondage.
Christine Blackthorn's tag cloud