Chuck Hinson
Biography
Originally from Charlotte, N.C., Chuck Hinson was a syndicated columnist based at the Southeast Charlotte News for eight years, copywriter and narrator of audio productions "The Birth of Superock!", "Hangups and Hassles", "You Knew What I Was" and "Final Report", and co-author of HR-205, Congressional legislation that authorized National Children's Day in 1988.
Today, Hinson is an established freelance writer of Christian and family-oriented secular articles and has written four popular e-books. He owns Vertical Products & Associates, a marketing firm. Divorced with three grown sons, he now lives in Ashland, Kentucky.
Where to find Chuck Hinson online
Books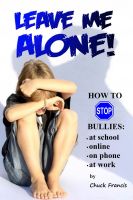 LEAVE ME ALONE! How to Stop Bullies.
The ebook, Leave Me Alone!, is dedicated to showing readers how to avoid being bullied. it includes segments called "So What Can You Do?" that outline specific plans to help them, encouragement for school-aged victims, a section for parents, a full bibliography and even proposed "game plans" for schools. It also addresses workplace bullying in a separate section.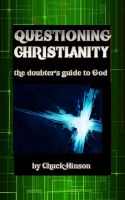 Questioning Christianity
The Christian faith has its skeptics and doubters as so many others do. In this book, they will find twelve of their most frequently-asked questions about Christianity, along with vignettes and comparisons to illustrate the answers. From discovering there actually is a God to how the Christian walk benefits them, the skeptic can find true, Biblical and proved responses to their deepest questions.