Casey Criswell
Biography
Having spent several years writing essays on horror films at his website Cinema Fromage, full time duties writing news and film reviews for bloody Good Horror, as well as sharing his love and knowledge of horror films with anyone willing to listen, Casey finally decided to stray from the path of other people's nightmares and invent a few scares of his own. His previously published stories include "Jackboots for Jesus", "A Fine Line", "A Fat Man and his Dog". Casey can also be heard weekly co-hosting the Bloody Good Horror Podcast.
Where to find Casey Criswell online
Where to buy in print
Books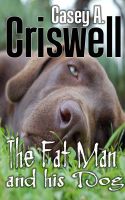 The Fat Man and his Dog
Legends come and legends go and sometimes, they return. When The Fat Man and his Dog return to the world, they are met with joy and confusion as well as worry over what their arrival foretells.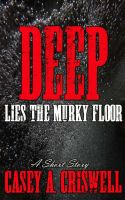 Deep Lies the Murky Floor - A Short Story
From a young age we are urged to fight our fears. For Simon, those fears involve girls, bullies and things that lie deep beneath the surface of the pond.