C. R. Trolson
Biography
I'm a Bay Area writer, living near the beach with my wife. I have been writing for a number of years and spent a good deal of time researching aspects of this book such as forensic procedure, both police and archeological, the quacks, scientists, and entrepreneurs that make up the blood business, mission life in Old California, as well as the customs and myths of the Caneleno Indians and the Franciscans.
Smashwords Interview
Where to find C. R. Trolson online
Books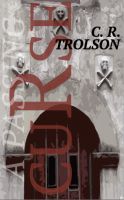 A Passing Curse
(3.50)
Vampires. Veteran homicide cop Reese Tarrant does not believe in vampires. But when he is kicked off the LAPD for shooting serial killer Richard Lamb, dubbed the "Anaheim Vampire" for drinking the blood of thirteen women and follows the trail to billionaire Ajax Rasmussen, strangely pale and living in a palatial mansion overlooking the Pacific, he starts to wonder.