Charles T. Tart
Biography
Charles Tart pioneered the field of consciousness studies decades ago when he was one of the first Western Scientists to promote the study of the physiological and psychological effects of meditation practice. Currently a Professor of Emeritus of Psychology at the University of California, Davis, as well as a core faculty member of the Institute for Transpersonal Psychology, Tart has authored more than 250 articles in leading professional journals. Dr. Tart is a rare combination of scientist/ laboratory researcher, serious student of spiritual disciplines, and talented educator.
Where to find Charles T. Tart online
Where to buy in print
Books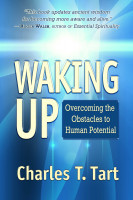 Waking Up
"What could we not do if we were truly awake?" asks leading consciousness researcher Charles Tart in this provocative and revolutionary book. Based on the ideas of rogue philosopher G.I. Gurdjieff, this book offers both a diagnosis and helpful prescriptions for addressing the fundamental yet unrecognized problem of humankind: we are not truly awake, aware, and making use of our full capacities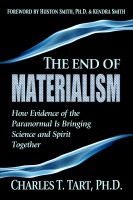 The End of Materialism
This book presents a systematic argument about how the evidence from parapsychology shows that it's sensible to be both scientific and spiritual in your orientation to life. Given the enormous number of people who are suffering uselessly because they think Science has proven that all spiritual stuff is nonsense and craziness, this revolutionary book offers a healing tonic.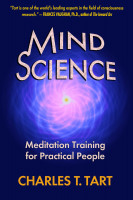 Mind Science: Meditation Training for Practical People
Rich with lucid instructions and practical insights, Mind Science dispels the metaphysical haze that all too often surrounds the subject of meditation. Based on a lively workshop with fellow scientists, this book shows how the pragmatic and scientifically-inclined among us can bring mindfulness into everyday life without religious baggage.