Dana Tebow
Biography
Dana is becoming well known for her great healthy cookbook and this one falls right in line with the rest.
She did this one for all the individuals that are seeking other solution, other than medical to alleviating the pain and inflammation that come with the various forms of arthritis.

The menus presented are not only healthy but rather tasty as well and everything is geared toward making the body healthier which will in turn reduce the effects that the symptoms have.

Dana is aware that some individuals will have a bit if a challenge making the change from their regular diet as it is what they are used to from childhood but if done in stages, it can eventually be done and the benefits far outweigh the initial discomfort of change.

She also gives some bonus information so it is not just all menus. She provides information that will help people to better understand the disease and the process involved in it.
Everything is easy to understand and the ingredients for the menus are easily found in your local supermarket. If you want relief from the inflammation of arthritis then this book is a must have for your home.
Books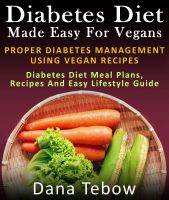 Diet Made Easy For Vegans: Proper Diabetes Management Using Vegan Recipes : Diabetes Diet Meal Plans, Recipes And Easy Lifestyle Guide
Everyone is aware that as a diabetic you have to adhere to a specific diet and in certain situations you have to take medication as well. What however happens if you were on a specific diet before like a vegan diet? How can you maintain that diet without eating anything that will affect the condition that you have been diagnosed with?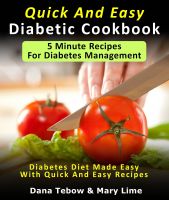 Quick And Easy Diabetic Cookbook: 5 Minute Recipes For Diabetes Management Diabetes Diet Made Easy With Quick And Easy Recipes
Demand has increased for recipes that are suited for persons with this disease. Not only do they want recipes but they want ones that are quick to prepare and tasty as well.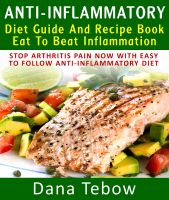 Anti-Inflammatory Diet Guide And Recipe Book: Eat To Beat Inflammation : Stop Arthritis Pain Now With Easy To Follow Anti-Inflammatory Diet
Arthritis is one of those debilitating diseases that seem to be on the rise. More and more young people also seem to be afflicted with the disease.
Dana Tebow's tag cloud