Brent Sauser
Biography
dbsArchitectsPLLC offers over 30 years of experience that brings green building and sustainable design into the 21st Century. As principal of dbs Architects PLLC, Brent Sauser is a LEED (BD+C) accredited professional, and brings 35 years of experience to the company, that includes U.S. Embassies in Eastern Europe; Churches in Bolivia, South America, and a wide variety of building design in every U.S. time zone. He has a strong background in all climatic regions ranging from the Arizona desert, to the Wasatch Mountains of Utah, to the temperate regions of Southern California and the midwest, to the frigid winters of Minnesota, and to hot and humid Florida.

dbs Architects PLLC has the expertise to integrate passive and active sustainable design features in a balanced manner that optimizes sustainable materials and Net Zero systems with the careful and sensible use of solar panels, wind turbines, and ground source heat pumps, etc.

Brent Sauser is the owner and author of NetZeroMax.com that provides useful Net Zero information and promotes the goal of accelerating energy efficient, Net Zero design and construction. Since starting the website in July 2012, over 350,000 have visited the site, with close to 6,000 subscribers.

Make dbs Architests PLLC your Net Zero choice for your next project. You can take comfort in knowing that your project will be designed for the sustainable demands and expectations of the 21st Century. You can find my website at: www.dbsArchitectsPLLC.com
Where to find Brent Sauser online
Books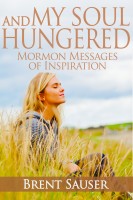 And My Soul Hungered - Mormon Messages of Inspiration
"And My Soul Hungered" contains messages of hope and inspiration intended for members of the Church of Jesus Christ of Latter Day Saints (Mormons). However, all are invited to enjoy these Christ-centered messages.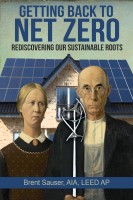 Getting Back To Net Zero - Rediscovering Our Sustainable Roots
"Getting Back To Net Zero" provides basic information regarding what Net Zero is and what it takes to achieve a Net Zero solution, resulting in a building that produces more energy than it consumes on-site. This book covers easy to understand passive and active design principles as well as other essential information to help the reader understand that the ability to build Net Zero is here, now.