David Smith
Biography
I am from Bluffton, South Carolina, United States. I attended college at the University of South Carolina where I graduated with a B.A. in Psychology in 2000, and then attended law school at the University of South Carolina School of Law, where I was awarded my J.D. in 2003.
Where to find David Smith online
Books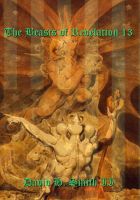 The Beasts of Revelation 13
Could America be the beast of the earth from Revelation 13? Is this beast's number the number of a man because the country is named after a man, Americo Vespuccio? And does Americo add up to the number of the beast? These questions are explored in context with the rest of Revelation 13, as well as Revelation 12-18 and Daniel 7. Revelation 13 is finally revealed in a way that makes logical sense.
David Smith's tag cloud