Diane R. Thompson
Biography
Diane R. Thompson lives with her husband in the wilds of Colorado, where she drives down from the mountains to a military contracting job down on the plains on a daily basis. This leads to two things: one, a love of audiobooks, and two, a lot of crazy ideas for ways to kill her co-workers.

Diane has a love of cooking and has been known to plan her trips around restaurants, goat farms, and all-you-can-pick strawberry fields.
Where to find Diane R. Thompson online
Books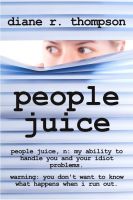 People Juice
If there's one thing that can ruin your workday, it's getting harassed. Beautiful, blonde Jackie has figured out how to handle it—most of the time. But last Friday she almost got snagged in the parking lot by a guy in a hoodie wearing too much aftershave, and now she's out for revenge.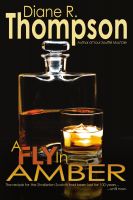 A Fly in Amber
(4.00)
Three bottles of the Shackleton Scotch have returned to Scotland over 100 years after the failed Antarctic expedition. But how do they taste? Only a group of famed "noses," that is, chemical engineers, will ever find out. And only one man has the talent to unlock the recipe.