Diane Sherlock
Biography
Diane Sherlock is the author of four novels, Dead Weight, Willful Ignorance, Growing Chocolate, the upcoming Wrestling Alligators as well as a book on writing, Write To Be Heard (Lighthouse). Her work has appeared in a number of literary journals including The Rumpus, The Citron Review, scissors and spackle, and Bird in the Hand: Risk & Flight (Outrider). She holds an MFA in Creative Writing from Antioch University, Los Angeles and is also a screenwriter, actress, an alumnus of iOWest, and an honorary Masai.
Where to find Diane Sherlock online
Books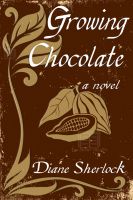 Growing Chocolate
What if a miracle wasn't the best thing that ever happened to you? Growing Chocolate explores tough questions of grief and loss while delivering a powerful message of hope and love. From a review:"Set against the lavish backdrop of an impossibly beautiful greenhouse in La Jolla, with prose rich enough to eat, Growing Chocolate is a sumptuous read."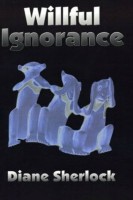 Willful Ignorance
A doctor-patient affair ignites in a steamy Costa Rican thriller.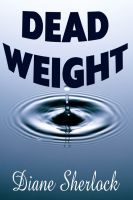 Dead Weight
A newly divorced scuba diver finds more than she bargained for on diving adventure in the South Seas.
Diane Sherlock's tag cloud