Donald Michael Platt
Biography
Born and raised in San Francisco and a graduate of Lowell High school and U.C. Berkeley, Donald also has taught History, English, and Creative Writing and has been an Adjunct Professor of Writing at Polk Community College. He currently resides in Winter Haven, Florida with his wife, Ellen. Briona Glen Publishing reissued his horror novel, A Gathering Of Vultures, in November 2011 and Rocamora was released in a paperback editon in September 2011. He has completed a novel set in the 9th century Carolingian Empire, Bodo the Apostate, and has begun another set during World War II.

Donald is also currently being house trained by his new cat, Bodo, a loquacious tyrant.
Where to find Donald Michael Platt online
Books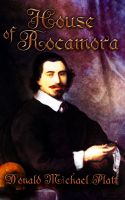 House of Rocamora
House of Rocamora, set in the 17th century, continues the exceptional life of roguish Vicente de Rocamora. Moving to Amsterdam, he converts to Judaism at age 42, studies to be a doctor, marries and raises a large family. During his long life he meets Rembrandt, serves as royal physician to the House of Orange, survives a murder attempt, and learns from the great English physician Harvey.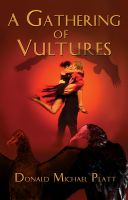 A Gathering of Vultures
Ballroom dancers Terri and Rick Hamilton want to be world champions. Set on Florianópolis, off the coast of Brazil, eviscerated bodies wash up on the shores of this beach paradise. It is home not only to urubús, a unique species of black vultures, but also to a group of strange women who offer Terri fame at a terrible price. Rick fears Terri is joining a cult and that his own life is in peril.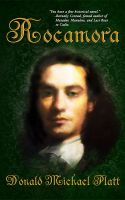 Rocamora: Man of Masks
(4.00)
At the insistence of his family, the handsome and charismatic Vicente enters the Dominican Order and is soon thrust into the scheming political hierarchy that rules Spain. The young man must survive assassination attempts from a growing list of ruthless foes in both Church and court, solve a centuries-old riddle to quell rumors of his own impurity of blood, and suppress his love for the Dona Maria