Donloree Hoffman
Biography
I have been known to go about life without reading instructions. In my not so humble opinion, it is the most sensible way to get things done. The instruction manual is consulted only in dire situations, which are most likely a direct result from not reading instructions in the first place.

I realize this a rather unique approach to life.

I attract ridiculous and crazy adventures. While still in utero, my mom tripped and ended up rolling down a somewhat large cliff at a beach on the west coast. We both shook it off like champs, but random things have been happening to me ever since.

Over a decade of my life was spent pursuing the 'dream job and dream life'. After working my way up the corporate ladder and living the life everyone else wanted, I came to realize I wasn't living at all. Finally, I admitted I wanted more out of life, so I went on an epic journey from being overweight and unhappy to healthy and fulfilled and started to live with purpose and passion. My greatest discovery was that I am better than I thought I was, and so are you.

Along with being a leadership coach and author, my proudest accomplishments include working with Mother Teresa's Missionaries of Charity in Calcutta, competing in a Figure Competition, and renovating our first home.
Where to find Donloree Hoffman online
Books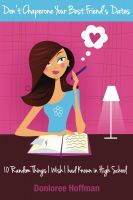 Don't Chaperone Your Best Friend's Dates
High school is one of the most awkward and pressured seasons of everyone's life. It is when you look like an adult but you're nowhere close to being one. Donloree knows what it is like to be awkward, feel alone and wonder if she is the only one suffering in the midst of mean girls and hot boys. You aren't alone; everyone is suffering even if they don't admit it.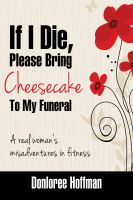 If I Die, Please Bring Cheesecake To My Funeral
(4.50)
In an effort to get in shape and rid herself of the insidious muffin top, Donloree Hoffman puts down the cheesecake and picks up a gym membership. Join in the crazy misadventures as she fights the battle of the bulge and barely lives to tell about it.