Raoul Drapeau
Biography
Raoul is a high-tech entrepreneur, lecturer, inventor, commercial arbitrator and holds a graduate degree in engineering. He is the author of numerous articles on the history of technology, as well as his new guide for inventors, Your Invention. The techno-thriller, The Fat Man's Disk, is his first work of fiction.

Available now for Kindle, Nook, iPad & Sony readers. If you don't have an eBook reader, just download Adobe's free "Digital Edition" software.
Where to find Raoul Drapeau online
Books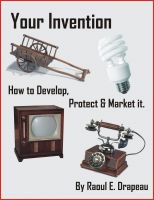 Your Invention. How to Develop, Protect & Market It
This book is intended for those clever people who have an idea for a product, but don't know how to proceed. The reader will learn about how to develop it into an invention, the various forms of protection available (it's not only patents), the essentials of licensing, manufacturing and marketing and how to avoid the many pitfalls and scams along the way. Lots of hyperlinks help guide you.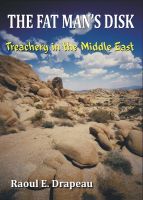 The Fat Man's Disk - Treachery in the Middle East
(4.67)
This contemporary techno-thriller is about a rich megalomaniacal preacher who plans to forcibly set up a Christian homeland in a small Arabian Gulf country. There is an American engineer who happens on the plot, his humorous Turkish sidekick, a wily French Interpol officer, a sexy French girl, and an assortment of thugs. The fast-paced action and unorthodox plot take place at exotic locations.