Drema Reed
Biography
Drema J. Reed is presently a student at Portland State University, majoring in Anthropology/Archaeology. After some forty years working in the medical field, both in the United States and in the Middle East, she retired and decided to try something new: writing this book, which was her first literary attempt. She lives in the Pacific Northwest near her three children, four grandchildren, and a plethora of friends.
Books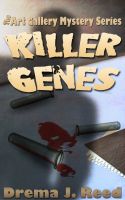 Killer Genes
by

Drema Reed
DJ Kelly and her fellow senior sleuths and co-art gallery owners are at it again, trying to track down a young man lost in a psych ward--or maybe not.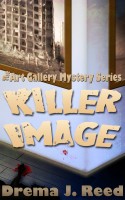 Killer Image
by

Drema Reed
A dead body on the floor of their art gallery? What will these four little elderly ladies do now? And when they find themselves being chased by terrorists, DJ Kelly and her BFFs are on the adventure of a lifetime!
Drema Reed's tag cloud