K. B. LeMere N.N.D.
Biography
Doctor K. B. LeMere has been studying, teaching, practicing, and writing about nutrition, alternative health, temperaments, and health for almost thirty years. Recently she closed her nutritional health practice to incorporate what she had been teaching to clients verbally into books.

Dr. LeMere is a Board Certified Doctor of Nutritional and Naturopathy. She holds a certification from Harvard Medical School in Natural Remedies for Psychiatric Disorders. Happily married for twenty-nine years, she lives with her husband and their Chow-Chow's in North Dallas.

She has written four books and thirty articles on health. Her work can be found on ehow.com, associatedcontent.com, livestrong.com, Amazon Kindle, Barnes and Noble's Nook and iBook's. She enjoys traveling, wildlife photography, and volunteering as an event planner at several non-profit organizations.

Her unique alternative health approach to nutrition, equips individuals for a new direction in life. As a workshop leader and speaker, she uses laughter to guide audiences to discover solutions for unique nutritional challenges related to their personality.
Where to find K. B. LeMere N.N.D. online
Books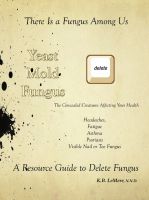 Fungus Among Us A Resource Guide To Delete Fungus
Using nutrition, your can delete fungus from your body and the hidden health problems it causes. Fungus, yeast, and mold are all allergy triggers and produce symptoms such as headaches, fatigue, asthma, psoriasis, and other health issues that steal your energy and clear thinking.This detailed how to booklet is a step-by-step guide using a combination of nutritional whole health, foods, and herbals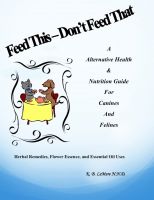 Feed This - Don't Feed That! An Alternative Health & Nutrition Guide For Canines and Felines
Do canines have nutritional needs? Can you give them herbal remedies? This reference guide gives readers at a glance what to feed, and what not to feed, natural remedy suggestions and other alternative health suggestions.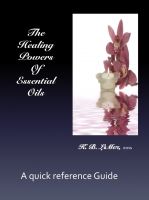 The Healing Powers of Essential Oils
The Healing Powers of Essential Oils is direct and to the point. The reader will learn the three ways to use essential oils as natural remedies for specific disorders. The reference guide lists 90 individual oils and their uses. Additionally a chart of 41 individual and combination oils are listed for emotional imbalances.