C. Weston Bailey
Biography
C. Weston Bailey, the author of Give Your Kid A Fighting Chance, accomplished a successful automotive engineering career with one of the largest automotive companies in the world. By applying simple goal setting techniques he was able to accomplish a goal of receiving an United States Patent for an invention that went into production. In addition, applying goal setting techniques covered in Give Your Kid A Fighting Chance, Claude was able to attract and marry the women of his dreams.
Where to find C. Weston Bailey online
Videos
Goal Setting Workbook and Worksheets
A step by step blueprint to giving your kid a better life by improving yours. You will gain access to several key goal setting worksheets to get what you want in life for your kid and yourself. This goal setting workbook is designed for parents that are looking for a proven goal setting method to achieve at least 76% of their goals. "Give Your Kid a Fighting Chance" is available as an eBook in many formats for parents on the go.
Books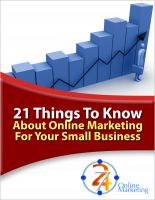 21 Things To Know About Online Marketing For Your Small Business
(5.00)
After reading this 16 page book you'll be able to; 1) Define Online Marketing 2) Implement #1 Marketing Formula 3) Avoid #1 Mistake 4) Know how to increase traffic to your website 5) Understand why your website is not ranked #1 6) Make a list of what to look for in a SEO company 7) List the benefits of online marketing 8) Develop a basic online marketing strategy 9) Bonus: Thank You Offer!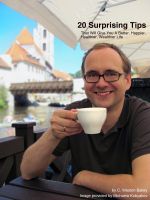 20 Surprising Tips That Will Give You A Better, Happier, Healthier, Wealthier Life
If you are emotionally dejected, withdrawn and or living a life of poverty get the free ebook, 20 Surprising Tips That Will Give You A better, Happier, Healthier and Wealthier Life.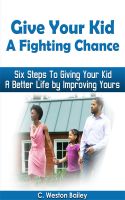 Give Your Kid a Fighting Chance
Who else wants to give their child a better life by spending more time with them? Statistics show children that are raised by both parents in the same household spend an average of only 2 hours a day interacting with their child. You will learn how to improve your life in 365 days or less through the process of goal setting. Inside you will discover how to achieve 76% of your goals.