Edward C Sellner
Biography
Edward Sellner, Ph.D., is professor of pastoral theology and spirituality at St. Catherine University in St. Paul, Minnesota, where he has taught graduate and undergraduate courses for over thirty years, and administered pastoral ministry, spiritual direction, and master's degree programs.  A graduate of the University of Notre Dame, he is the author of numerous articles and books, and a popular national and international speaker on mentoring, Celtic spirituality, the history of Western monasticism, men's issues, and, more recently Buddhism and other Asian religions.
Where to buy in print
Books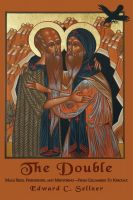 The Double: Male Eros, Friendships, and Mentoring—From Gilgamesh To Kerouac
By
Edward C Sellner
Price:
$9.99 USD.
Words: 145,510. Language: English. Published: August 20, 2013 by
Lethe Press
. Category: Nonfiction
This book examines the concept of the Double in history and literary sources, from the earliest known literature, The Epic of Gilgamesh, to the life and writings of the 20th-century Beat writer, Jack Kerouac. Drawing upon his knowledge of theology, Jungian psychology, literature, and the history of Christian spirituality, Ed Sellner explains this inner figure, reflected in close friendship.
Edward C Sellner's tag cloud