Erik J. Avalon
Biography
When I was a kid, stupid things like Freddy Kruger scared the crap out of me. I'd hide under a blanket or out pacing in the kitchen when a scary movie or show was on at the babysitter's. Over time, though, the things that frightened me when I was small began to intrigue me, enthrall me, and finally to inspire me. Now I push myself into corners of the psyche and possibility that make me uncomfortable, so that maybe I can push my readers into unexpected regions of human thought and understanding as well.
Where to find Erik J. Avalon online
Books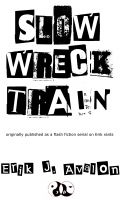 Slow Wreck Train
Love at first sight. Never happens, right? That's what Chalk always thought until Muriel walked into his coffee shop. Now he can't get her out of his head. The story of their ill-timed love affair will leave at least one of them dead.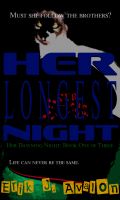 Her Longest Night
Marsha Bradley lived an ordinary life until the Handsome Stranger drove past her window. She worked, she had friends, she rescued and found good homes for cats, and nothing terribly out of the ordinary ever happened to her. All of that is about to change. Will she ever find her way back to real life after her longest night finally ends?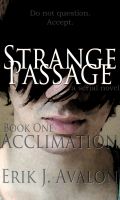 Strange Passage, Book One: Acclimation
What waits on the other side of death? Andy Chambers is about to find out, but what he finds there is far stranger than he ever dreamed. Follow Andy into Complaisance, where everyone has a place, a job, and a purpose no one gets to see.
Erik J. Avalon's tag cloud