Elena Vermeer
Biography
Elena Vermeer wrote 4th Grade of Excitement when she herself was in the 4th grade, and 5th Grade Freak-out and 6th Grade Sound Wave in the following two years. She attends a girls' school (although it's not a boarding school), and has found much delight in the school stories of Enid Blyton, to which these books pay homage.
Books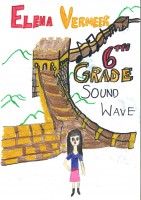 6th Grade Sound Wave
(5.00)
McJone's Foundry School Choir is to represent California in the Children's Choir Tournament in Beijing, China! The girls face challenges from jet lag to chopsticks. Will they be able to get over the culture shock in time to capture the championship in the Tournament?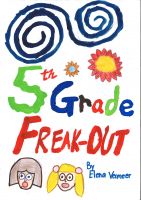 5th Grade Freak-out
(5.00)
After the exciting fourth grade at McJone's Foundry School, the girls come back for their last term -- with new students and a new teacher. Will the new students -- or student -- ruin the girls' last, precious year'?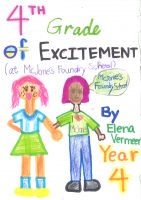 4th Grade of Excitement
(5.00)
When the girls of McJone's Foundry School go back for a new term, many surprises are in store for them. But not all of them are pleasant: how will the girls face the challenges? Will they make it to the fifth grade? Find out in 4th Grade of Excitement!
Elena Vermeer's tag cloud