Eli Lederman
Biography
Eli Lederman was born in New York City in 1963. A graduate in physics from Brown University, he received a Ph.D at NYU before spending two years as a post-doctoral fellow at Harvard. During a fourteen year career at Morgan Stanley, half in New York and half in London, Eli was a managing director who established innovative new businesses in electronic trading and financial technology. From 2007 to 2010, he was the chief executive of a pan-European stock market owned by several of the largest investment banks in the world. He has been a landscaper and a lifeguard, prep cook and head cook, teacher and professor, semiconductor engineer and salesman; he has washed dishes and bused tables, painted houses, delivered flowers and tended bar, among other jobs. Since 2001, Eli has lived in England with his wife and three children.
Where to find Eli Lederman online
Books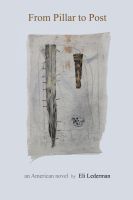 From Pillar to Post
An American novel: The fantastic story of Jack Cover, cowboy poet.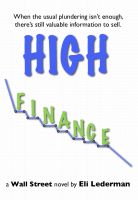 High Finance
When the usual plundering is not enough, there's still valuable information to sell. A riveting story told by a consummate Wall Street insider. Hilarious. Outrageous. Timeless.
Eli Lederman's tag cloud