Robert Theisen
Biography
Robert was raised on 1950's Rock and Roll with a little Country thrown in. Robert grew up in the small Midwestern town of Pecatonica Illinois which is about an hour and a half from Chicago. Rockford (the town that brought you Cheap Trick) was very close and where he spent much of his teen years when not in school.

Robert had a traditional middle class upbringing. His father worked for Chrysler for decades and his mother was a computer specialist for a local hospital. Robert graduated from Pecatonica High school in 1987 and was soon off to Minneapolis Minnesota where he received a degree in radio and television broadcasting from Brown Institute. "I loved Minneapolis. When I went there in 1989 Minneapolis was the Hollywood of the Midwest. There were many artists up there, in fact the arts thrived there. I remember that during the day I went to school and at night I worked on a loading dock for Sears. I lived on a steady diet of David Bowie and beer. It was a lot of fun and I made a number of friends – Wow, those were wild times."

After graduation Robert found a job at a Television station in the Rockford area. He simultaneously worked for a radio station over nights. "I was directing and producing commercial spots in between the news casts. I would get to the TV station around two in the afternoon and work until eleven pm. I would then drive to Freeport, jump on the air at midnight and work until six am when I would go home and sleep until about noon and then head back into the TV station; and on top of all that I was working as a disk jockey in the lounge at the Freeport Holiday Inn on the weekends."

Robert eventually took a job at a TV station in Springfield Illinois where he worked for three years. After leaving the station Robert became very interested in computers and started a small business on eBay. He also decided to go back to school. Starting in 2000 Robert attended "Rockford Business College" where he earned his Associates degree in Network Administration. Robert went on to Judson College in Elgin Illinois where he earned his Bachelor's degree in Information Technology Management. Finally in 2009 Robert graduated from Capella University with a Masters in Computer Science.

As a lifelong Elvis fan and collector Robert has made a thorough study of Elvis' life, recordings, and movies. "This book is the fulfillment of a lifelong dream which is to share my passion for Elvis with other like minded fans." While Robert has a very extensive collection of Elvis records and memorabilia, he also has a passion for other musicians as well. "There are a number of artists and bands I would love to write interactive eBooks about. These include Billy Idol, The Doors, David Bowie, Led Zeppelin, AC/DC, Ozzy Osbourne, Jimi Hendrix and Iron Butterfly just to name a few."

In 2009 "American Tyrant" was his first officially published book and it can be found on Amazon.

When not writing Robert spends his time as an IT consultant which includes graphic design and web design. "I produced everything in this book. I all the graphics, all the writing all the editing, I am proud to say I did it all."

Robert hopes Elvis fans will find the book interesting and enjoyable. He also hopes the book will provide a way for him to get in contact with other Elvis fans and communities.
Where to find Robert Theisen online
Books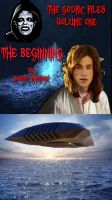 The Godric Files Volume 1 - The Beginning Premium
Godric from True Blood maybe dead now, but see how he lived 2000 years ago. Godric and his maker Mabis (who is a vampire that has been around since Atlantis) live in a secret underground world of vampires, magic and mystery. Godric is shown first hand how vampires came into existence. This strange tale is sure to frighten, delight, and appall all who read it.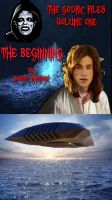 The Godric Files Volume 1 - The Beginning
See how True Blood's Godric lived long before Eric or any of the vampires he created. This odyssey takes you to 63 BC in Thebes Egypt. Meet Godric's maker Mabis - a vampire who has been around since before Atlantis. See how all this horror began. Godric is shown the past and how vampires come into existence. This story is full of action, Sci-Fi and Horror.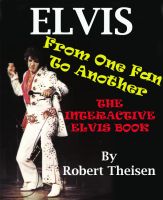 Elvis From One Fan to Another - The Interactive Elvis Book
Elvis Presley was the first modern Rock & Roll star who lived a life stranger than fiction. He took the world by storm becoming the most popular Rock & Roll singer of all time. John Lennon himself declared, "Before Elvis there was nothing!" From One Fan to Another is a candid look at Elvis' life and music between 1953 and 1978. The book is completely interactive and contains hundreds of links.