Emma Locke
Biography
Emma Locke is a writer and engineer living in the Pacific Northwest, where she loves hiking with her dog, hot yoga and every one of the annual 330 days of rain. Hiking and yoga give her time to plot, the lack of sun makes for perfect writing weather, and as for her day job, the dichotomy seems to work: her analytic side ensures her passionate, satisfying love stories don't mulch under her bed, and her author side forces her to keep writing more.

You can Like Emma on Facebook at Facebook.com/AuthorEmmaLocke, follow her on Twitter @EmmaLockeAuthor or check out her books and appearances at http://www.emmalocke.com.
Where to find Emma Locke online
Books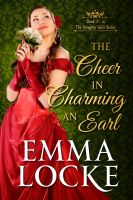 The Cheer in Charming an Earl
(2.00)
Miss Elinor Conley knows her dream of becoming a lady is farfetched. When an unmarried gentleman happens by her brother's smithy, it is up to her to act quickly—and rashly—to secure his interest. But Grantham Wendell, Earl Chelford, isn't in the market for anything more than a new horseshoe. What's a bachelor to do when an innocent miss turns up at his Christmas Eve bacchanalia?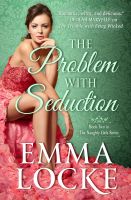 The Problem with Seduction
When a beautiful courtesan offers to satisfy his creditors, Con leaps at the opportunity. Never mind his family is suspicious of his newfound fortune—being with Elizabeth is intoxicating enough to wipe any thought of scruples away. He soon realizes it's not just his future he's been gambling, but his future family. How can he convince London's premier courtesan he's more than a callow rake?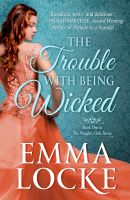 The Trouble with Being Wicked
(5.00)
A notorious courtesan suspects the handsome—if somewhat stuffy—viscount next door is developing a tendre for her. That is, until the day he learns she's not the unassuming spinster she's pretending to be. When Ashlin Lancester, Lord Trestin abandons his values to take the beautiful Cyprian as his mistress, he's still not satisfied, and the many late nights in her arms only make him want more...