Electric Moon Publishing
Publisher info
Electric Moon Publishing is looking for new, fresh voices in fiction and non-fiction, as well as established authors who want to branch out into areas their print publisher is, perhaps, a little reluctant to explore. We want books that will encourage, inspire and motivate readers to follow Jesus. We want stories that make it hard to stop reading. We want insights into scriptures that make our hearts feel strangely warm. Have you written that book?
Where to find Electric Moon Publishing online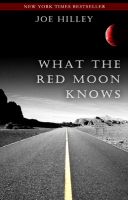 What The Red Moon Knows
(5.00)
Who is the man Ruth England sees getting into a yellow Cadillac one afternoon? Is it Elvis Presley--long thought dead--with whom she had a brief romantic encounter when she was a teen? Or is it Bobby Wayne Pugh, an Elvis impersonator who is on the run from the Mafia? Only the Red Moon knows...
Electric Moon Publishing's tag cloud