Eric N. Foster
Biography
The author was born in England but raised in Canada on Vancouver Island near Duncan, B.C.. As a boy he read many stories about Canada's north and hoped to live there one day. He first worked in the Yukon as part of a geological survey crew in 1957 and then on a construction crew in Whitehorse. In 1969 he returned to the Yukon as a teacher, first in Whitehorse and then at Beaver Creek, Mile 1202. He found life there good for himself and his young family and the people and country very colourful and interesting. At the present time the author is retired and lives in Saltair, near Ladysmith on Vancouver Island.
Books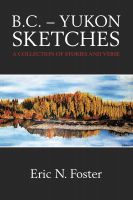 B.C. – Yukon Sketches: A Collection of Stories and Verse
In B.C. - Yukon Sketches, Eric N. Foster explores two landscapes: the outer landscape of the small working towns of lumbering, mining, and farming as they were fifty to sixty years ago; and the inner landscape of a young man searching for a meaningful maturity for himself through working and talking with others as he meets them.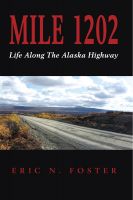 MILE 1202: Life Along The Alaska Highway
Life in a small isolated town set in the spectacular panorama of the Yukon, delivered with detailed, factual incisiveness.
Eric N. Foster's tag cloud