Errikos Kalyvas
Biography
Errikos Kalyvas was born in 1972 and lives in Athens, Greece. He is an Electrical Engineer working for a number of years in the field of renewable energy sources.

His inspiration, as an author of novels in the general field of fantasy and science fiction as well as children stories, springs from man, his problems and passions, from nature and ecology but also from Greece, its history and its myths.

Errikos has written, up to now, all his works in Greek language. The only book currently published, in electronic format only, in English language is a collection of 22 children's stories that is translated from Greek.
Where to find Errikos Kalyvas online
Books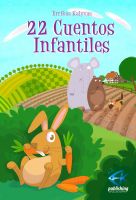 22 Cuentos Infantiles
22 Breves cuentos infantiles para niños y jóvenes. Cada uno de estos cuentos "nació" espontáneamente cuando cada noche al acostar a mis hijas, me pedían que les contase una nueva historia. El libro contiene también 22 imágenes (de tamaño pequeño para que el libro sea más "ligero").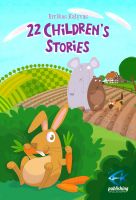 22 Children's Stories
22 short children's stories for younger and older children. Each one of these was "born" spontaneously during bed time after my daughters' request for a new story! This is the 7th version (July 2013) where a dozen of grammatical and spelling errors have been corrected. It is also the first time that images (small size to keep the book "light") are included within this simple version of the book.