Darren Clarke
Biography
I study creative writing at Kingston University, London and have a strong interest in science fiction and political novels and other literature.

My main goal is to write successful, enjoyable, and inspiring novels.

My first book, In This World took an arduous five years to complete. The relief of writing those simple two words: The End was immense and far greater than I expected. If you have read it, I hope you enjoyed it. If you haven't, then check it out and let me know what you think.
Where to find Darren Clarke online
Books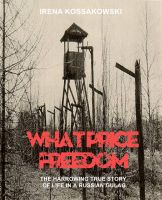 What Price Freedom
Based on the personal experiences of Waclaw Kossakowski, a young Polish prisoner or war and survivor of one of Stalin's notorious forced labour camps. This is a story of bravery and hardship, and a struggle for survival, not only for Vadek but all the Polish people who wouldn't give up their country without a fight.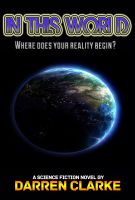 In This World: A Science Fiction Adventure
The medieval town of Ludlow, England experienced its first extra-terrestrial contact in late 2012. Covered up by the military, and circulated in the press as no more than an elaborate advertising campaign, the sighting was dismissed and ignored by many...