Farlane Wolf
Biography
Farlane Wolf is an author of dark fantasy and science horror fiction. He lives near Mount Palomar in Southern California, where the stars shine extra bright on clear nights, and the moon floats like a galleon with twisted, gray cloud sails. His favorite month of the year is October, when dry desert air shakes hands with the foggy coastal marine layer to leave bone-dry leaves strewn across mountain meadows. He is married, with children and one highly speculative cat. His favorite authors include Robert Louis Stevenson, Ray Bradbury, Jack Finney, and Richard Matheson.
Where to find Farlane Wolf online
Books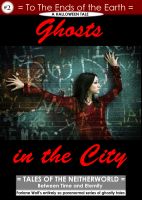 Ghosts in the City #2: To The Ends of The Earth (A Halloween Tale)
Here's a Halloween special from the Neitherworld, about the Ghosts in the City. A bloody murder, on a long ago Oct. 31, sends ripples down the long & short of time. Ray and Lolo drift apart, each to a lost love. While discovering an alternative, loyal version of his beloved Tamsin who had been cheating on him, Ray hunts a killer to the ends of the world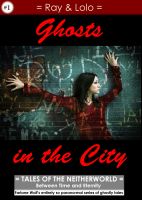 Ghosts in the City #1: Ray and Lolo
In this first tale in the series, we plunge into the Neitherworld, a *while* between time and eternity. We witness the murders of Ray and Lolo, and how they become friends. Ray's living ex has married his best friend, with whom she was having an affair before Ray died, but Lolo cheers him up. The Neitherworld is rich with ghostly people--and sometimes terrifying, but always fascinating events.
Farlane Wolf's tag cloud