Donna Hartley
Biography
DONNA HARTLEY is an inspirational speaker, a member of the National Speaker's Association, Screen Actors Guild, and founder of Hartley International. Her presentations have captivated audiences worldwide and she has been featured on NBC, ABC, PBS, The Learning Channel, in New Woman magazine and The New York Times. Her stories have been published in the Chicken Soup series and the Chocolate for a Woman's Soul series. She hosted the successful television show "Get What You Want." The former actress and Miss Hawaii now lives in Lake Tahoe with her daughter Mariah and her Himalayan cat. You can contact her at hartley@donnahartley.com
For more information, visit www.donnahartley.com.
Where to find Donna Hartley online
Books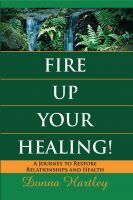 Fire Up Your Healing
If you're overwhelmed, it is your time to become healthy. Survive and thrive! Fire Up Your Healing! should be at the top of your reading list….will help you heal your body, soul and relationships. The true-life journey continues for Donna Hartley as she faces her past and lets the healing begin, but life-changing events alter her path. Can she forgive the alcoholism and violence?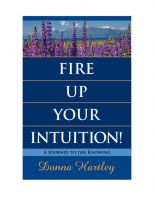 Fire Up Your Intuition: A Journey to the Knowing
Fire Up Your Intuition!, the second book in the Fire Up! series, finds Donna distraught in an emotional and financial crisis. George unexpectedly appears and bestows on her five mysterious envelopes that hold a 30-day assignment that he calls "the gift of intuition."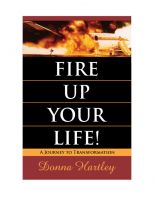 Fire Up Your Life: A Journey to Transformation
Fire Up Your Life!, the first book in the Fire Up! series, recounts Donna's near-death experience in a DC-10 plane crash at Los Angeles International Airport, which occurs directly after she expresses her desire to change her life or die.