Jody Greig
Biography
Jody Greig is a former teacher of computer science in secondary schools in Scotland and award-winning, professional magician. During his time as a classroom teacher, Jody started to experiment with 'self-working' magic tricks as an educational tool and was overwhelmed by how effective and powerful it was for engaging learners. Not only was magic great for entertainment but it was the perfect emotional hook for creating an interest and curiosity for learning!

Inspired by the Curriculum for Excellence, Jody's has combined his skills and experience within education and magic to develop the innovative Flummix® Learning FX™ System. He is the author of Computer Science FX and 21st Century FX.

In 2014, Jody debuted two new shows at The Edinburgh International Science Festival and also performed to sell-out crowds at The Edinburgh International Magic Festival. He is also working as a consultant for the European Union funded TEMI (Teaching Enquiry with Mysteries Incorporated) project which aims to change how science is taught in classrooms. As well as delivering keynotes, courses and CPD workshops, Jody also continues to entertain clients as a professional, award winning magician.
Where to find Jody Greig online
Videos
Class Selection
Class Selection magic trick.
Books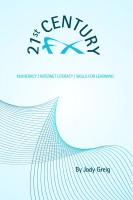 21st Century FX
21st CENTURY FX is a collection of courses designed to encourage innovation and creativity in education. Each course is designed around the FLUMMIX® LEARNING FX™ SYSTEM which is the magical method applied to the discovery learning process. It builds upon well-structured enquiry to encourage engagement and make meaning from direct experience.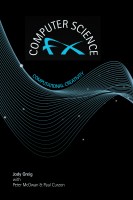 Computer Science FX
Computer Science FX is a collection of creative workshops that combine the art of magic with key principles of computer science to engage learners and develop skills in computational thinking.