Richard L. Foland Jr.
Biography
Richard L. Foland Jr. has lived a mostly nomadic life in western Pennsylvania, southeastern Ohio and (briefly) western New York. As his life has become increasingly more settled his faith in people, especially politicians, has become far more unsettled. He hates divorces, having been through one, and loathes large gatherings. The latter probably explains why he would prefer to sit alone at a keyboard rather than go to a party. It probably also explains why people think he might be antisocial although he would rather they called him Uncle Social.
Smashwords Interview
Where to find Richard L. Foland Jr. online
Books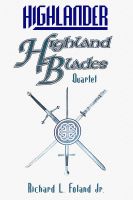 Highland Blades Quartet
A quartet of Highlander stories written for the fanzine Highland Blades. Richie Ryan stumbles into an all night café only to find there are worse things than being Immortal. Or is it Tessa that learns that lesson? Connor MacLeod and his new student Ian Andrews search for the missing Duncan with the help of Methos. However, the group is being hunted and they may not even be safe On Holy Ground!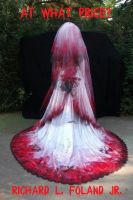 At What Price?
(4.33)
In 2012 Alexander Vernick killed his fiance after someone proved she was stealing from him. That person then turned him in and he was arrested and tried. He managed to get off but has spent part of a decade looking for the person who ratted on him and he's found him. Now he can have his revenge. But what price will he have to pay another ten years down the line? Parental discretion advised.
Time Out of Joint
A mysterious Immortal is jumping through time. He's harvesting heads and causing incalculable damage to the web of time. Trapped on their homeworld the Time Lords are powerless to intervene. In desperation, they disregard the first law of time and allow seven of The Doctor's incarnations to join forces to combat the threat and save all causality. If he can find a way. Doctor Who/Highlander Xover.