Frith Books
Publisher info
13th May 2012: Please note - due to some reported problems with the way books may be appearing on Smashwords' online readers, titles have been temporarily hidden. We hope this will be fixed soon, and apologise for any inconvenience!

Frith Books publishes unusual, eclectic, and alternative titles. We offer fiction, non-fiction, and poetry in print and ebook editions, with a strong commitment to quality and originality.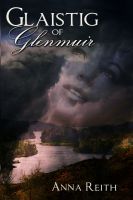 Glaistig of Glenmuir
(5.00)
There have always been Glennisters at Glenmuir but, for Andy, an employee of the estate, the family is little more than a blight on the Highlands. What is the connection between him and Nicky Glennister, the young laird of Glenmuir, and what of the strange creature that legend says roams the land?
Frith Books's tag cloud