Glenn B Fleming
Biography
Glenn B Fleming was born in Manchester, England and has spent the last thirty years researching this book. In 1973, a chance encounter with a magazine article and several conversations led him to begin research into the assassination of President John F Kennedy. Though the trail was by then ten years old, Fleming's meticulous research led him to conclude that Lee Harvey Oswald had not played any part in the actual shooting of JFK but may, incredibly, have been infiltrating the group that were planning the murder.
Since publishing a series of articles in the magazine UNDERCOVER in 1993, Fleming has remained silent, although his research continued. The result is 'The Two Faces of Lee Harvey Oswald' - a stunning trip through perhaps the most famous crime of the twentieth century through the eyes of John F. Kennedy's alleged assassin.
Books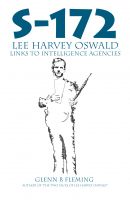 S-172: Lee Harvey Oswald Links to Intelligence Agencies
Over the past half century, opinion has been divided as to the role of Lee Harvey Oswald in the assassination of President John F Kennedy. The rumours began to spread almost immediately that the accused assassin may have working for or being manipulated by individuals involved with the United States Intelligence apparatus.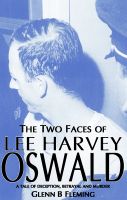 The Two Faces of Lee Harvey Oswald
Of all the millions of words written in anger or certainty regarding arguably the greatest murder mystery of all time, the assassination of President John Fitzgerald Kennedy, one testimony remains glaringly absent.
Glenn B Fleming's tag cloud