Ann Goodfellow
Biography
Ann Goodfellow has been a member of the Methodist Church in Germiston, South Africa, for more than 50 years, where she is involved in many aspects of prayer including: intercession, healing, teaching, and retreat weekends.

She has also written a weekly prayer letter for over 20 years.

Ann and her husband Ted, who is now with the Lord, have two grown children.
Where to buy in print
Books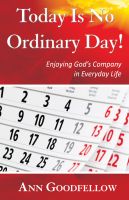 Today Is No Ordinary Day!
God is with us in our ordinary days. He says, "Day by day I am with you in the experiences of life. Days that you think are ordinary are full of My presence! Look around and see what I have given to you for your pleasure. I created this day for your delight, and I want to share it with you. Take Me with you, beloved child, and know the fullness of life that I can bring you."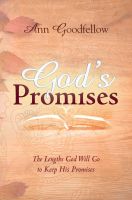 God's Promises
There are multiple promises found in the Bible, and God always fulfills His promises. In fact, He will go to extraordinary lengths to do so. Because He loves you so much, He will never stop reaching out to you, and encouraging you to have faith and trust in His promises.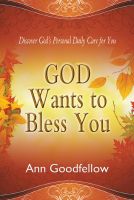 God Wants to Bless You
Every day of your life is lived under God's richest blessings. He brought you into the world—He created you and is with you always. God wants to enrich your life by showering you with blessings that fall like gentle rain.