Maria Elena Paladini
Biography
Born in 1972, Maria Elena Paladini has had a very varied and multidisciplinary professional career. Having attended the Classical High School in Italy, she discovered a deep love for literature and poetry but her interest in scientific subjects led her to obtain a degree in Economics and Commerce. She became a researcher at the Polytechnic University of the Marche in Italy where she completed her PhD. In this academic environment she became very aware of the importance of a thorough knowledge of economic principles for everyone.
Since adolescence, she has always loved writing as a pastime and after the birth of her first child, decided to unite that love with her professional experience to write stories which present the subject of economics to children.
Books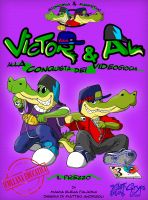 Victor & Al alla conquista dei videogiochi - Il prezzo
Come si calcola il prezzo di un prodotto? E che cos'è il guadagno? Con la curiosità e la semplicità tipiche dei bambini, i due coccodrilli Victor e Al affronteranno un'avventura che li porterà a parlare di monete, prezzi e guadagno con un linguaggio immediato ed alla portata di tutti. Forza, seguiamoli! Alla fine del racconto possiamo provare ad aiutarli anche noi!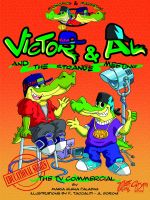 Victor & Al and the strange meeting - The TV commercial
Our friends, Victor and Al have returned with a new adventure involving TV cameras and flashlights. Guided by their lovely new friend, they discover the secrets of making a TV commercial. Let's go with them ……but don't make too much noise…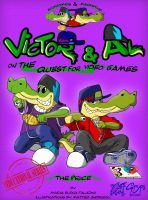 Victor & Al on the quest for video games - The price - USA Version
How is the price of a product calculated? What is profit? Victor and Al, two crocodiles help us discover some elementary rules of economics in an entertaining way. With the simplicity and curiosity of children, the two crocodiles Victor and Al go on an adventure during which they discuss money, price and profit in simple everyday language that can be understood by everyone.Let's follow them!
Maria Elena Paladini's tag cloud