Howard Hurtt
Biography
Howard Hurtt has worked as a submarine chaser, biologist, aerospace tech writer, and rehab technologist. He has been a caver since 1964 and a cave research volunteer since 1980. His published books include Double Drop, sequel Wrap Three Pull Two, and scifi series Last Earthman, of which GogAi, the first installment, is available in print and ebook. He lives with his wife and children in Fresno, California.
Where to find Howard Hurtt online
Where to buy in print
Books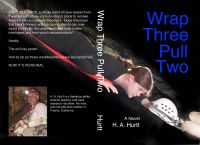 Wrap Three Pull Two
In DOUBLE DROP, a plucky band of cave researchers thwarted a shadowy confederation's plans to remake America into a corporate theocracy. Does this mean that Henry Berwyn and his caving friends can now count on trips to the underworld free from hostile interlopers? Hardly. The evil has grown. And as far as those meddlesome cavers are concerned, now it's personal.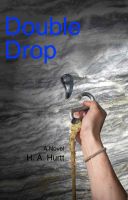 Double Drop
Cave researchers discover themselves to be pawns in a conspiracy to remake America into a corporate theocracy. The bad guys discover that cavers are more talented and resourceful than they could ever have imagined.