Hasan Sonsuz Celiktas
Biography
Hasan Sonsuz Çeliktaş originates from Mersin/Turkiye as his hometown. After attending Toros High School, he graduated from Ankara University with a degree in Public Relations. After working five years as a research assistant at the same University, he resigned and founded derKİ. Thereafter, he began writing for derKİ as well. Currently, he writes for Cosmopolitan, Esquire, Yeni Aktüel, and the Akşam Newspaper. The author of two books, he is married with two children.
Where to find Hasan Sonsuz Celiktas online
Books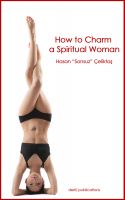 How to Charm a Spiritual Woman
First of all, who is a spiritual woman? What does she eat and drink; where does she reside? And how does one charm her? Here, we start…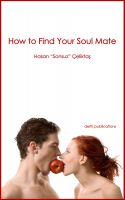 How to Find Your Soul Mate
Now you really want a man in your life who will welcome you with joy when you come home and vice versa. Do you know how to find the man who will complete you? Here are a few tips...
Hasan Sonsuz Celiktas's tag cloud