Helen Carey
Biography
Helen Carey is the author of Lavender Road, Some Sunny Day, On a Wing and a Prayer, Slick Deals and The Art of Loving. Having spent time in various parts of the world she now lives in West Wales where she and her husband run their small farm as a conservation project. She is a fellow of the Royal Literary Fund and teaches creative writing at the local university. Previously she has worked as a tour guide, oil trader, management consultant and army officer. She is also an artist and has a small gallery in a converted goat shed.
Where to find Helen Carey online
Videos
3 Minute Warning
About my books and why I wrote them.
Books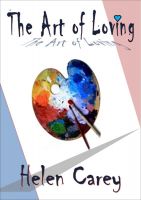 The Art of Loving
by

Helen Carey
Price:
$2.99 USD.
Words: 54,920. Language: English. Published: January 25, 2012. Categories:
Fiction
»
Romance
»
General
(4.50)
'Romance through and through!' Kelly has won a scholarship to work with a famous artist in the beautiful city of Heidelberg. She is going to stay with a long lost aunt while she studies. So far so good. But what Kelly hasn't realised is that her aunt is dying and that her nephew Max thinks Kelly has appeared out of the woodwork at this exact moment in order to benefit from her substantial will.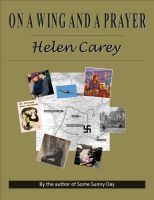 On a Wing and a Prayer
by

Helen Carey
(5.00)
'This dramatic and poignant novel depicts the resilience of ordinary people caught up in an extraordinary war.Unputdownable!' Western Telegraph Life is hard in London in 1941, and yet Helen de Burrel finds herself volunteering to join the SOE. Nobody knows that her cool exterior conceals such courage ... and such fear. It also means that love, when it strikes unexpectedly, is doubly dangerous.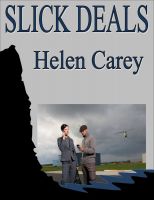 Slick Deals
by

Helen Carey
(5.00)
A crime adventure. An American child is kidnapped in Monaco. The British Government are about to license oil exploration in the Irish Sea. The only person to see a link is Ella Crossley a young oil trader in London. But when an attempt is made on her life, she finds the only people she can trust are a group of teepee dwelling eco warriors and the irritating uncle of the kidnapped child.
Helen Carey's tag cloud