Jennifer Hines
Biography
Jennifer Hines was born in Missouri, grew up in upstate New York, and currently resides in Texas. She is married and has four children, two boys, along with twin girls. She has been employed with the same company for over thirteen years, which is where she met her best friend and co-writer/editor, Mindy Bigham. She loves spending time with her family, going on road trips, and camping.

Mindy Bigham was born and raised in Texas. She is married and has four children, two daughters and two step-daughters. She loves spending quality time with her family, shopping, and vacationing anywhere there is a beach.

They both have a love for reading and writing fiction. It is this shared interest that made them first decide to write something they could share with the world.
Where to find Jennifer Hines online
Books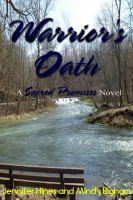 Warrior's Oath (Sacred Promises ~ Book 2)
With war raging between the last two ruling families, the Skye's and the Fino's, Abbey will be forced to step up and announce herself as the rightful queen to the world of Elementals sooner than expected. At which time, her chosen advisors will also be declared. Including the person whose oath she unknowingly accepted to stand by her side.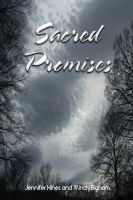 Sacred Promises
In a world of Elementals, now corrupted and misguided by the ruling families, a queen must rise up and make right the wrongs her people have had to suffer through in absence of a true leader.