Angraecus Daniels
Biography
Writer, philosopher, spoken word artist, I'm a synergist who combines ideas from diverse fields to explore new paradigms. I wrote the Darren Braid series to try to bridge the gap between erotica and reality. Erotica always seems to portray an idealized version of dominance and submission, where dominants are virtually all-knowing, and submissives are all happy and fulfilled. News programs and crime dramas seem to do the opposite, only showing women and children being abused and exploited. But in real life, the positive and negative exist together. People enjoy healthy D/s relationships because they learn from other people's bad experiences. I'd never seen a story that brought both sides together, and I thought it would be interesting to explore the coexistence of positive and negative relationships.
Where to find Angraecus Daniels online
Books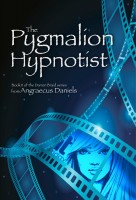 The Pygmalion Hypnotist
(5.00)
When hypnotist, Darren Braid, is challenged to transform a co-dependent actress into a dominatrix, he uncovers repressed memories of a childhood abduction and a ring of pedophiles. He must track down the girl's earliest abusers and help her face them in order to discover her true identity and reunite her with her family.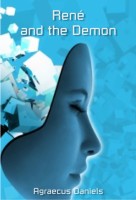 René and the Demon
A short philosophical satire. After a grad student hypnotizes an undergrad, they discuss the similarity between hypnosis, hyperempiria, and Descartes' hypothetical mind controlling demon.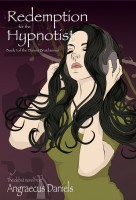 Redemption for the Hypnotist
(4.67)
A disgraced psychology professor demonstrates his erotic hypnosis and mind control techniques to a group of human traffickers. The demonstration leads to two relationships, one inspiring and creative, the other abusive and destructive. Redemption For The Hypnotist is an erotic adventure and interracial romance, with mind control, explicit sexual descriptions, threesomes, and a HFN ending.
Angraecus Daniels's tag cloud