Ian Kingsley
Biography
I published my debut novel, a psychological thriller called 'Sandman', in 2010, and my non-fiction work 'Reality Check: Science Meets Religion', in 2011. My author website, iankingsley.com, contains further information about these works together with a collation of book reviews. I also include articles for authors and others wishing to create their own website with the minimum of expertise, and how you can read eBooks comfortably on your computer if you don't have a separate reader. You can contact me via the email address given on my website or follow me on Twitter as @authorkingsley.
Where to find Ian Kingsley online
Where to buy in print
Books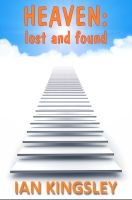 Heaven: Lost and Found
In biblical times people imagined Heaven was up in the clouds. That is hardly convincing today, so have we 'lost' Heaven in the 21st century? This eBook shows that need not the case and we can 'find' Heaven as a scientifically viable world just as tangible as ours. This is a free taster of parent work 'Reality Check: Science Meets Religion', but focuses on just one topic.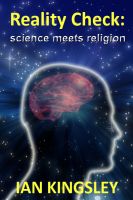 Reality Check: Science Meets Religion
(5.00)
This accessible, thought-provoking and entertaining book reconciles religion and science in the modern world. It ratifies enigmas such as creation versus evolution and God's position when disaster strikes. It shows the logic of life after death and how modern scientific theory may explain the location of Heaven. Visit iankingsley.com to watch a 6-minute video trailer about this amazing book.