Irene LeCram
Biography
Born and raised on the Old Continent, Europe, Irene LeCram is a life-long lover of books and even more of what's contained inside them. But not of just anything. The genres she loves, are: suspense, horror, mystery, adventure and humor.
In high school, Creative Writing was always her favorite subject as it allowed her to be creative and to share her work with others. Her classmates told her, Be a writer. She thought that was a good one, ignored them, and went on to study Linguistics and Literature.
About a decade into the third millennium, the idea arose to combine her two greatest passions: young adult books and New Age. Remembering the advice of her high school classmates, she started writing in an attempt to accomplish just that.
Books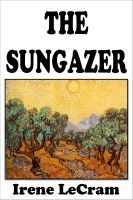 The Sungazer (The Seeker #2)
(5.00)
Starting his second year at Saint John's High, Stan can feel things are going to get interesting again. One day, a guest at the school tells him about an ancient, esoteric science. As he and his friends look deeper into it, what they discover blows their minds, as they realize they have stumbled upon one of the best kept secrets of Christianity...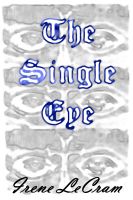 The Single Eye (The Seeker #1)
When Stan Sigurdson, twelve years old, learns of a boarding school annex monastery where they teach you How to Talk with God, he figures, Why not? and decides to enroll. Once there, he discovers the school harbors a great mystery. And before he is well aware of it, he gets on the trail of an ancient Christian secret - one that goes back all the way to the Anointed One Himself.
Irene LeCram's tag cloud